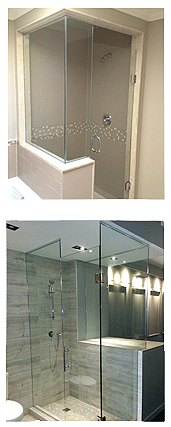 Enhance the Beauty and Value of Your Surroundings!
We have made it easier for you to get our most popular accessories and our best hardware combining them in this brochure.
Imagine how every element of a shower can be ergonomically designed to work in harmony with your body, creating an environment so intuitive that it becomes one with your needs. Imagine the peace of mind you will feel, knowing that these stylish features are carefully designed as a safe and relaxing environment every time you shower.
Whether your requirements are a single shower door to a grand enclosure, we will provide you with the absolute best service and quality.
Available in framed and frameless designs
Hardware and Accessories available in 11 different colours and finishes. (Additional colours & finishes are available at an additional cost. Please contact your Canada Glass sales rep for additional information).